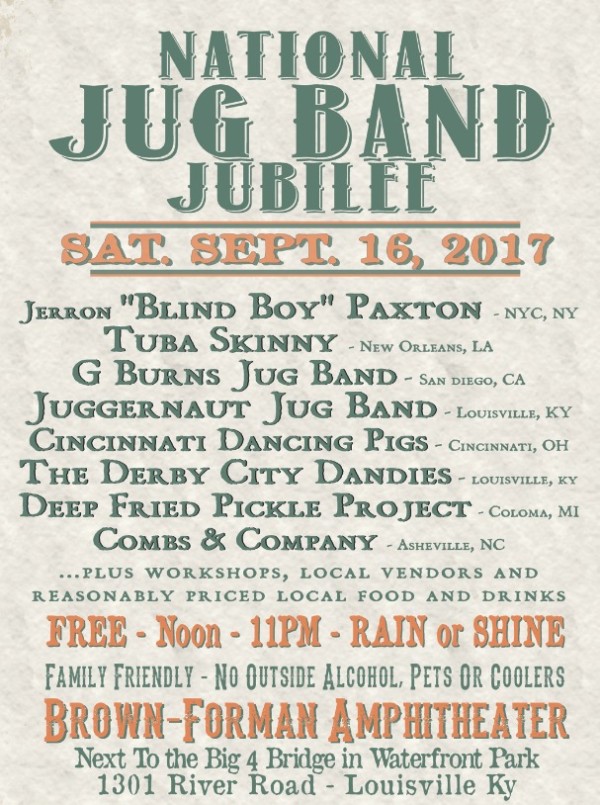 ---
2017 Artists
---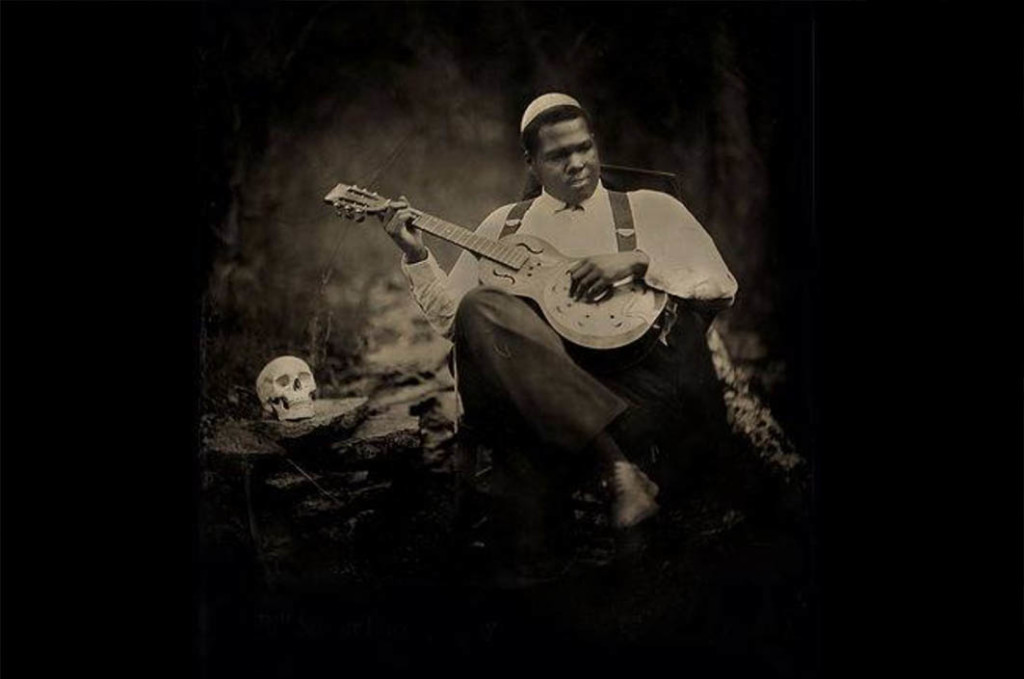 Although only in his 20s, Jerron "Blind Boy" Paxton has earned a reputation for transporting audiences back to the 1920's and making them wish they could stay there for good. Paxton may be one of the greatest multi-instrumentalists that you have not heard of. Yet. And time is getting short, fast.  Paxton performed to a sold out audience for the Lead Belly Tribute at Carnegie Hall on February 4, 2016 along with the likes of Buddy Guy, Eric Burdon, Dom Flemons, Tom Paley, and other stars. It is no exaggeration to say that Paxton impressed.
.
---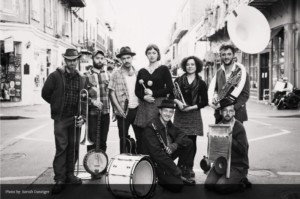 Formed in in 2009, Tuba Skinny has steadily evolved from a loose collection of street musicians into a solid ensemble dedicated to bringing the traditional New Orleans sound to audiences around the world. Drawing on a wide range of musical influences—from spirituals to Depression-era blues, from ragtime to traditional jazz—their sound evokes the rich musical heritage of their New Orleans home. The band has gained a loyal following through their distinctive sound, their commitment to reviving long-lost songs, and their barnstorming live performances.
---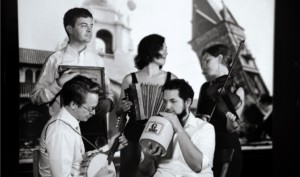 The G Burns Jug Band plays old American music with an intensity and authenticity rarely heard today: urban blues, mountain fiddle, and popular music of the nineteen-twenties and thirties. Based in San Diego, G Burns is led by multi-instrumentalist and native Kentuckian Clinton Davis, who grew up hearing jug band music in its birthplace of Louisville.
Since forming in 2012, the G Burns Jug Band has garnered praise from the national roots community, and an enthusiastic following on the West Coast. In 2013, the band launched their residency at San Diego's Black Cat Bar, held the first Saturday of every month. They have self-released two albums, including their most recent, The Southern Pacific & The Santa Fe, which earned them a San Diego Music Award . The album also received coverage from renowned roots music publication No Depression, who called their work "a joyous and soulful restoration of one of the lost treasures of American musical tradition." They have shared the stage with roots luminaries including Jim Kweskin, Del McCoury, and Beausoleil avec Michael Ducet.
Clinton Davis, guitar, plectrum banjo, banjolin, piano, harmonica, vocals
Batya MacAdam-Somer, fiddle, vocals
Tim McNalley, guitar, vocals
Jonathan Piper, jug, tuba
Meghann Welsh, accordion, tenor banjo, vocals
---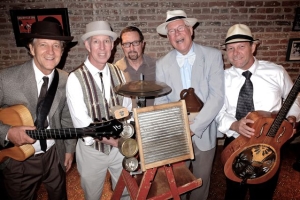 The Juggernaut Jug Band is celebrating 50 years of continuous entertainment from the birthplace of jug band music, Louisville, Kentucky.
The band was formed in 1965 in Anchorage, Ky.  when the sixties folk craze was in full swing. John Fish, (not to be confused with Mister Fish – two different guys) who lived in Anchorage founded the band and came up with the name.  Fred Glock, my brother Steve Helm and shortly after the first rehearsal I attended, Don Oswald was the first version of the band. Don authored "Waitin' for that Chicken Pie to Cool", "All night Drive-In Show" and "Cowboy" among other tunes that are still a part of the band's repertiore today. When brother Steve and Fred Glock went off to school, we added Steve "Mister Fish" Drury and later Mark Ohlson, ("Something Elemental Has Gone Wrong" and "Wash Your Face and Leave") a great song writer in his own right. We learned mostly Memphis jug tunes from Jim Kweskin and the Jug Band on the Vangaurd label before we discovered the rich heritage of Louisville jug bands. The band is still rolling. It survives because of the love, the fun and enthusiasm it still has for jug band music.
---
The Cincinnati Dancing Pigs are Cincinnati's premier Jug Band. They have been around since the early years of the Rolling Stones, have lasted longer than the Beatles and have more living members than the Grateful Dead. In the Cincinnati Enquirer they were once compared to the Julliard String Quartet, although not favorably. They have played at every Tall Stacks, at the Cincinnati Bicentennial Celebration, for the runners in the Flying Pig Marathon, many times in the summer concert series at the amphitheater in Eden Park, for the Art Museum, for a sit down dinner on the observation deck of the Carew Tower, and in many bars, back yards and living rooms throughout the area. From country club weddings to pig roasts to 4th of July parties, they have shamelessly wound up audiences at every variety of event.
---

Derby City Dandies

(Louisville, KY)
Originally from San Francisco, now a Louisville resident, Rick Quisol aka "The Dimestore Dandy" is the front man and vocalist of the Hot Jazz combo, Derby City Dandies. Once the leader of a group awarded "Best Band For The New Depression" by SF Gate, he continues the tradition of playing lively and happy music that is a tonic for tough times. This uke-driven band, consisting of stand-up bass, guitar, violin and sax, specializes in a repertoire of classic and obscure gems from the 1920s-30s. Prohibition era tunes like "I Wish I Could Shimmy Like Sister Kate"; "Sadie Green Vamp Of New Orleans" and "I Got Ants In My Pants" are sure to please by putting a pep in your step and a smile on your face!
---

Combs & Company

(Asheville, NC)
Combs & Company is a modern jug/string band based in Asheville, NC. Rough, rugged and born of trouble, this group started as a busking band, but is fast becoming a regular feature in the best WNC venues and festivals.
---
Hailing from Coloma, Michigan, Deep Fried Pickle Project's songs echo back and forth from the 1920's to the 2091's. A music at once playful and irreverent- Hokum and Honkytonk Space Sushi all rolled up into one. From the great Depression to the Great Recession, the Pickles run the gamut of old timey styles, even grabbing an occasional 80's pop tune and turning it into a flap happy chicken scratchy 78 RPM tune. From festivals to fairgrounds, from playshops to workshops, from PBS to the Bravo Network the  Deep Fried Pickle Project dares you to TAKE A BITE.  You're gonna love it!
---